Chris Milliken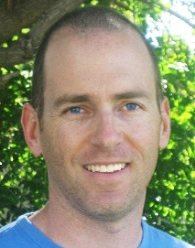 The founder and President of Resolution is Chris Milliken, who has significant entrepreneurial management experience in his career.  A graduate of The Colorado College with a BS in Economics, he started his career at Enterprise Rent-A-Car.  Chris sped through the management training program and was successful as a district manager in Denver, CO. Chris gained valuable training and Marketing expertise while working with Enterprise.  During this time, Chris was able to foster lasting relationships with referral sources and he was well respected by peers, employees and business partners.
After 5 years with Enterprise, Chris went to run as COO, a small chain of specialty retail stores Headquartered in Columbia, SC named HandPicked, Inc.  At the time of Chris arrival, Handpicked had three stores.   During his four years there, Chris utilized a relentless focus on customer service and operational excellence; HandPicked grew profitably to over 10 stores.  This experience gave Chris valuable insight into cash flow management, designing and implementing operations, and sales plans that generated tangible results.
Chris was then recruited by the software company that Handpicked used to operate its business.  Chris spent one year as the VP of Operations and Director of Product Services working for this software start up (Purple Cactus Technologies), before selling the company to Ultimate Technology, who is a leading provider of POS hardware. Working in this field has given Chris experience in understanding technology, IT systems and their corresponding framework.
With 15 years of leadership and a relentless commitment to customer service, Chris began Resolution Fire + Flood, LLC with the customer in mind.  Resolution is considered a leader in service in the industry.